Dani Sordo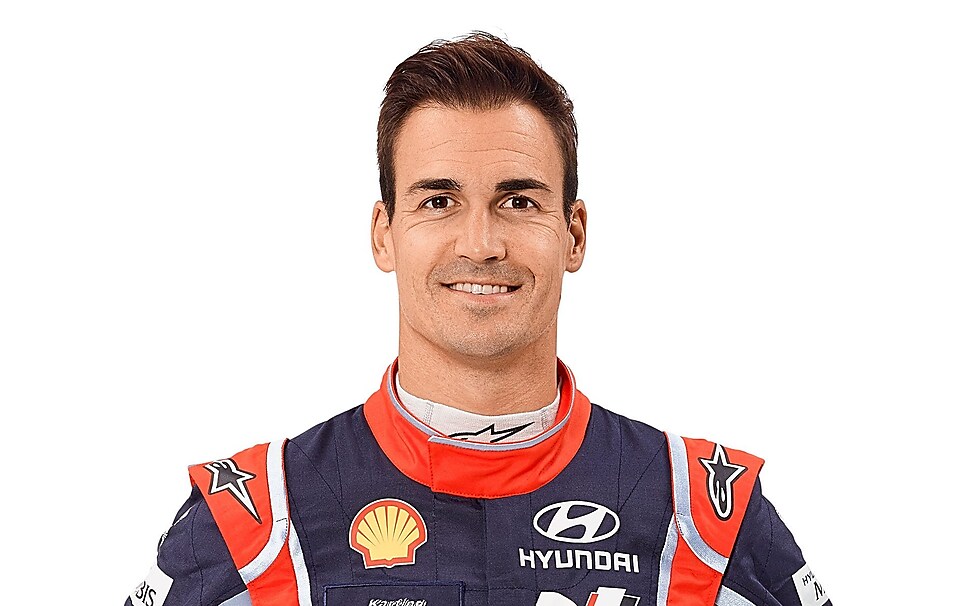 Dani Sordo
Dani's first experience of motorsport came on two wheels racing in motocross when he was just 12 years old. After briefly experimenting in motorbikes, Dani decided to trade in two wheels for four and landed in the exciting world of rally. Born in Torrelavegga, Spain, Dani's first break into the World Rally Championship came in 2003 competing in the Rally Catalunya. His maiden win came ten years later at Rally Deutschland before he then joined the Hyundai Motorsport team alongside co-driver and fellow Spaniard, Marc Marti.
Dani is now recognised as one of the more experienced and consistent members on the rally circuit, having entered 143 rallies in total securing over 40 podium finishes in his career to date.
Marc Marti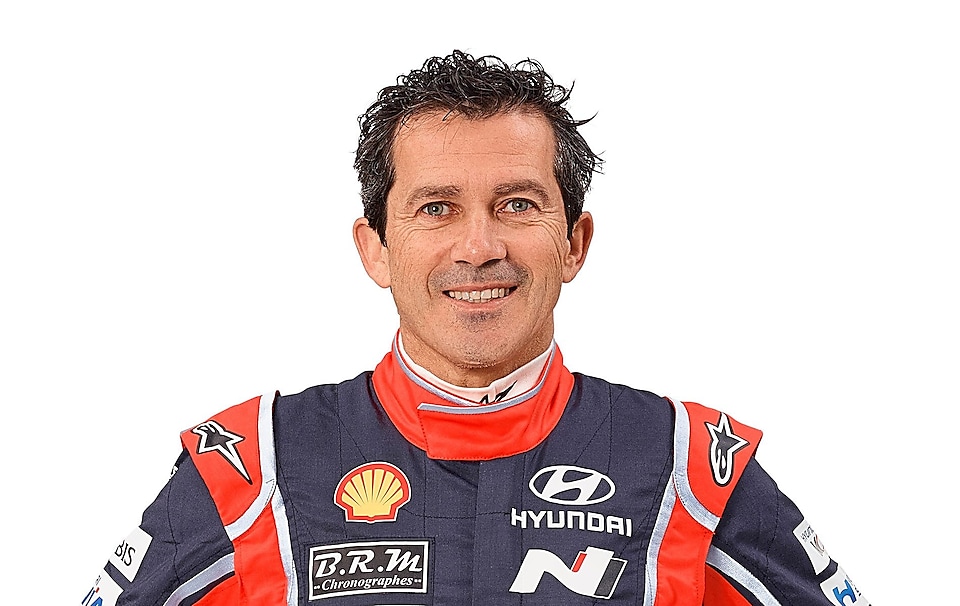 Marc Marti
Born in Molins de Rei, Spain, experienced co-driver Marc Marti currently races for Hyundai Shell Mobis World Rally Team alongside fellow Spaniard, Dani Sordo. Marc's affiliation with rally started back in 1992, when he debuted in the World Rally Championship as a co-driver to Oriol Gomez at Rally Catalunya.
Marc transitioned seamlessly over to Hyundai Motorsport in 2014 as the co-driver of Dani Sordo and the pair have already achieved great success together, recording a second place finish in Rally Deutschland in 2016. The Spanish co-driver has worked with some of rally's finest drivers over 20 years of experience and 150 starts to his name. 
Thierry Neuville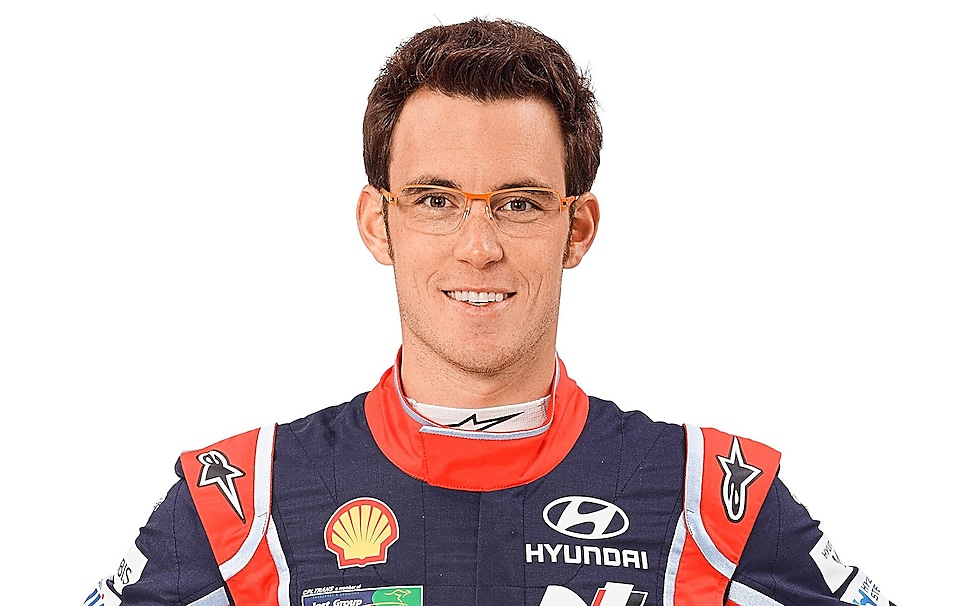 Thierry Neuville
Thierry Neuville first came under the spotlight in world rally after he secured a first career win in 2008 at the RACB Rally Content, a Belgian competition to find the next best young rally driver. His career continued in this vein of success when in 2010 he claimed his first class win in his rookie season at the Junior World Rally Championship.
Destined for rally's biggest stage, Thierry was snapped up as driver in the FIA World Championship in 2012. He later came on board for the debut season of the new Hyundai Shell World Rally Team in 2014, scoring the team's maiden victory that year at Rally Deutschland ahead of teammate, Dani Sordo. Alongside co-driver Nicolas Gilsoul, Thierry finished runner-up in the World Rally Driver's Championship in 2016 in his third consecutive season driving for Hyundai Motorsport.
Nicolas Gilsoul
Nicolas Gilsoul
Nicolas first began competing in regional driving events in 2000 and has since been enamoured by the world of rally. He made his international debut in 2004 and later entered the World Rally Championship in 2007. The Belgian currently acts as Thierry Neuville's co-driver for the Hyundai Motorsport Team, a position he has held since 2011.
Nicolas helped secure Hyundai Motorsport's first ever World Rally Championship victory at Rally Deutschland in 2014. He also finished second in the World Rally Championship in 2016 alongside Neuville, and was awarded with the prestigious WRC Co-driver of the Year accolade in Sydney, Australia.
Hayden Paddon
Hayden Paddon
New Zealand born Hayden Paddon first began karting in 1993, taking inspiration from his father Chris who was a regular competitor in the Mainland Series and National Championships. Hayden competed in his first rally in 2002 when he was only 15 years-old and later won both the Junior and Rookie titles of the New Zealand Rally Championship in 2006.
Hayden rather inevitably made his World Rally Championship debut in 2007 featuring as a wildcard entry in the Production Car category at his home event in New Zealand. Hayden made his dream switch to Hyundai Motorsport in 2014 and alongside compatriot John Kennard took their first victory with the team at Rally Argentina in 2016. Since 2007, Hayden has amassed 20 stage wins and four podium finishes in World Rally Championship races. 
John Kennard
John Kennard
John Kennard is the current co-driver to Hayden Paddon for the Hyundai Shell Mobis World Rally Team. Before his days as a co-driver, John was a driver himself competing in his native country New Zealand in 1079.
Despite this brief stint in the driver's seat, John quickly realised that his true talent was as a co-driver, a role he immediately impressed with in the World Rally Championship in 1985. This position also paved the way for John to experience working in several different managerial roles within the Mitsubishi and Subaru teams, expanding his knowledge of the sport away form the cockpit.
He later joined forces with the talented driver Hayden Paddon and together the pair won the New Zealand Rally Championship in both 2008 and 2009. The successful duo also won the FIA Production World Car Rally in 2011 after dominating with four straight wins.
Having shared success together over numerous years, John and Hayden both joined Hyundai Motorsport for the team's debut season in 2014 and took their first victory for Hyundai Motorsport last season, at Rally Argentina. John has recently announced he will be stepping down form his role as co-diver to Hayden following the conclusion of the Rally Finland in July.