Seeking work-life balance
Joyce Loh is a HR manager with Shell in Singapore and works part time. She explains how the arrangement benefits her family and the business.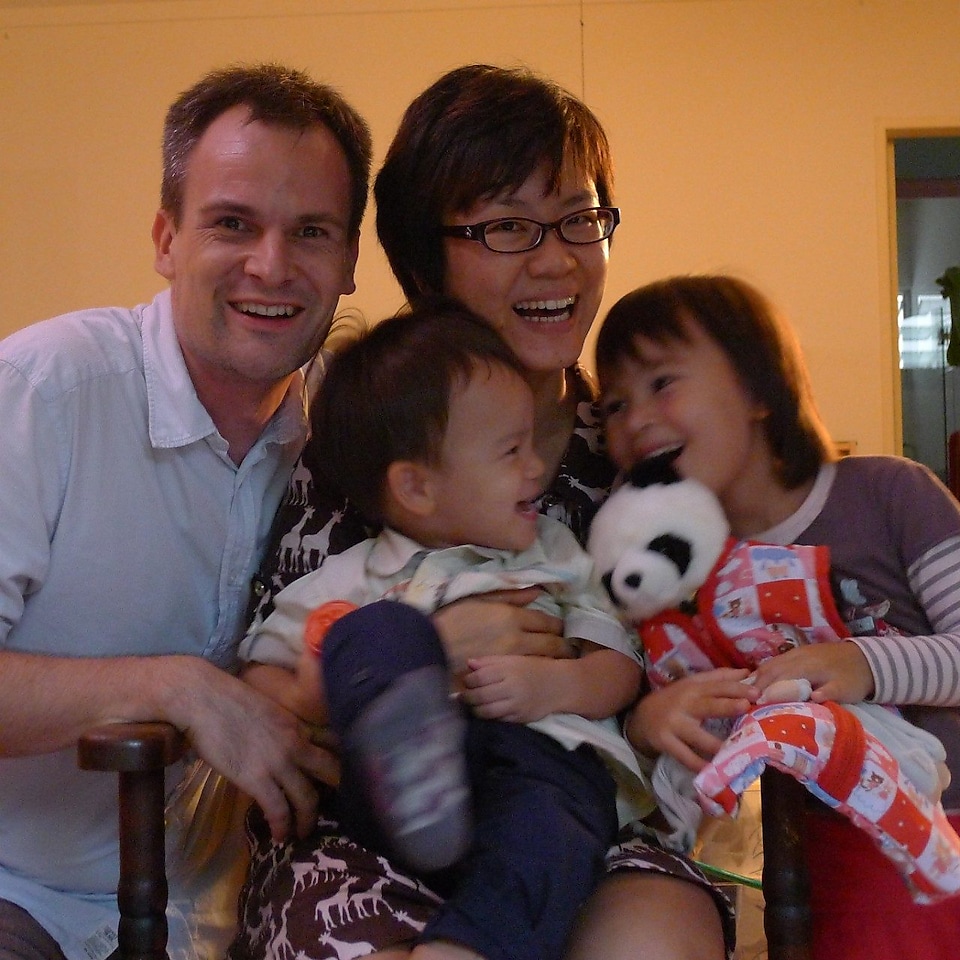 Monday to Thursday you will find Joyce Loh working full pace in her HR role at Shell's Pulau Bukom Manufacturing Site. Fridays are a different matter – her laptop is off and she is home enjoying quality time with her two young children.
It's a working pattern no one would be surprised to see women or men adopting in most parts of the West. But in the East it's still uncommon. Joyce explains: "Face time at work is very important and long hours are common, and I think a lot of people are unsure how to start the conversation about part-time working, even if they are interested in it."
Joyce first experienced part-time working on an 80% basis six years ago after having her first child, Keira, while she was based with Shell Projects & Technology in The Netherlands. When she relocated to Singapore in 2009 she wanted to continue this pattern. "I began discussions with my line manager, who was willing to support. I initially did 4.5 days to build up my credibility, then after a couple of months of this working successfully, I moved to four days."
She continued this pattern after maternity leave to have her second child, Kaspar, now aged three. Her husband Michiel, a teacher at an international school, also works a four-day week.
"It took time for everyone to adjust to me not being in the office full time," admits Joyce. "I find it encourages me to be proactive and ensure I have meaningful conversations and work effectively when I'm in. In my current role I have the option to work from home but I choose to work at the site, because my role requires a connectivity with people that I feel is most effective when I'm physically there."
Effective working is something very close to Joyce's heart, as it's what her role of Organisation Effectiveness Advisor within HR is all about. She's proud to have been nominated by colleagues for a Work-life Balance Award, during which they commended her as an outstanding example of 'walking the talk' and praised the way she juggles work with family life.
As Joyce sees it, the part-time arrangement doesn't only benefit her, but her colleagues and the wider business as well: "The company gets 100% delivered for 80% salary while I get the advantage of flexibility. If I choose to work in my time off, then it's up to me but I don't feel obliged to do it. I think this arrangement helps with retention of talent – a lot of women drop out of workforce at mid-career."
Kathie Magness, Joyce's line manager for 3.5 years, agrees: "Joyce is one of the strongest performers on our team. She has contributed high value to the site the entire time she has been there. She manages her boundaries well and has been able to maintain the commitment she made to her family while excelling in her work." 
Charis Cheng, Shell's Pulau Bukom Manufacturing Site HR Manager, concludes: "Line managers and employees going into a flexi-work arrangement need to be clear of expectations and boundaries, and at the same time exercise flexibility when necessary, which Joyce does. There is no compromise in Joyce's work quality and delivery due to the work arrangement. We know that Joyce does not work on a Friday (and neither does her laptop!) so we plan for meetings accordingly."
At Shell, we value work-life balance. We support flexible working arrangements and provide various social events and networks to encourage our employees' well-being.
More in Flexible working
Lucia Lombardo, Senior Legal Counsel shares her story of how hard work and dedication together with Shell's flexible working helped her career advancement
Srividhya Vaidyanathan career is constantly progressing thanks to the fact that she's always searching for ground-breaking ideas that can really challenge and change the business. 
You may also be interested in
If you are a professional with over three years' experience discover how you can make an impact with Shell.
Enhance your career development as an experienced professional with Shell and continue on your path to reach your full potential.
Are you a remarkable student or graduate with less than three years' experience? Join us as we explore and discover better energy solutions together.